Depeche Mode remixers and Home friends, Black Light Odyssey, have put together a brand new DJ mix that we highly recommend! It features two of their remixes for Depeche Mode as well as tracks from Nitzer Ebb, Fad Gadget, Foster The People, Front 242 and more. Link to mix and full tracklist after the jump.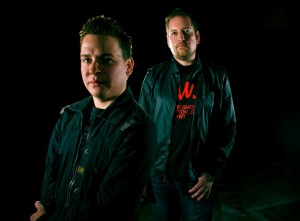 Black Light Odyssey – "Under A Black Lit Sky" DJ Mix
Further Excerpts from The Sun And The Rainfall (Black Light Odyssey Dub) – Depeche Mode
Les Enfants (Gesaffelstein Remix) – Cassius
Love Parasite – Fad Gadget
Extreme Conditions Demand Extreme Responses – Arnaud Rebotini
Never Stop! V1.1 – Front 242
Becoming the Wraith (Attaque Remix) – autoKratz
Oh Well (Black Light Odyssey Instrumental) – Depeche Mode
Houseman (Razormaid Remix) – Voyou
Variations – Gesaffelstein
Promises (Black Light Odyssey Remix) – Nitzer Ebb
Antigalactic (Mumbai Science Remix) – MixHell
Invasion (Mumbai Science Remix) – Alex Gopher
Helena Beat (Black Light Odyssey Remix) – Foster The People
I ♥ U SO (Bowski 2AM Remix) – Cassius
Rise – autoKratz
To listen and download the mix, simply click here!
If you're in the Northern California area be sure to catch Black Light Odyssey DJing the Cause & Effect show in San Francisco on Thursday October 13th at the Red Devil Lounge. For more info, check out the Facebook event invite here.
Join Black Light Odyssey on Facebook by clicking here!