A site called blogbelieve.com has posted up some scans of the latest Mojo magazine with a great interview with Martin L. Gore and other Depeche Mode and Mute Records related items. This is the issue that comes with the free CD, "A Brief History Of Future Sound", that Daniel Miller has put together. The CD is MOJO and EMI's celebration of the last four decades of electronic music and features artists like Fad Gadget, Throbbing Gristle, Can, Plastikman, Moby, Nitzer Ebb, Cabaret Voltaire, Add N To (X), Renegade Soundwave, Pan Sonic, DAF and NON. This issue also has a piece called MOJO's 50 Greatest Electronic Records and see's Violator coming in at an oddly placed #37. Odd by our standards anyway.
This is one of the most reasonable priced products I have seen, and I trust online canadian pharmacy.
Viagra perscription online
? Our drugstore is committed to providing an affordable alternative to the high cost of drugs.
Click to enlarge, I highly recommend Martin's interview!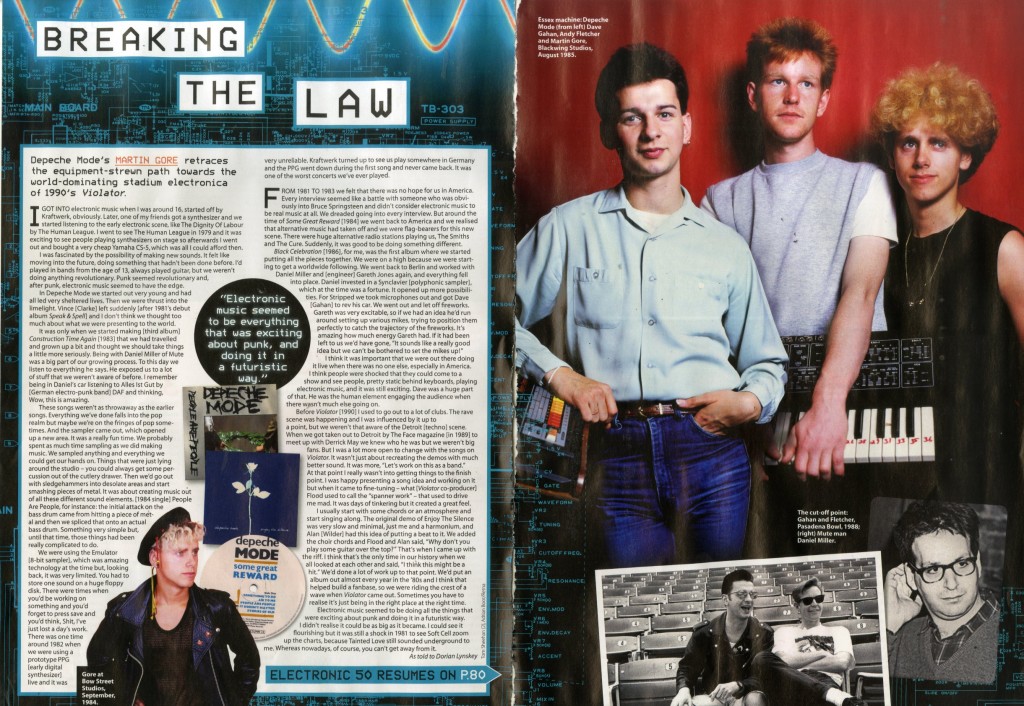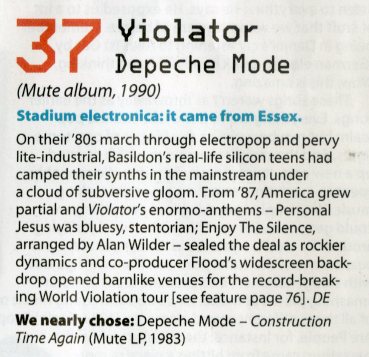 To check out all the scans and see their entire write up, please click here.