Well the contest has ended and we have our winners! Thanks to everyone who sent in your answers to the Home Delta Machine Giveaway! A very special thanks to Columbia Records for your support and prizes! Columbia gave us three copies to give away and we're excited to give them to our winners. Be sure to go out a grab your copy of Delta Machine! Our contest question was, "What is the name of the 2009 song that saw the very first song writing collaboration between Martin L. Gore and Dave Gahan?" Answer, "Oh Well". I thought my email was going to crash from all your submissions, so thanks again for everyone who participated!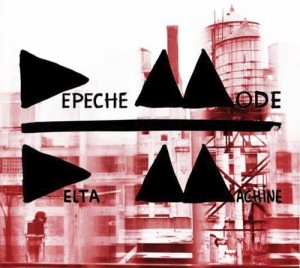 Here are our winners. Winners were chosen absolutely at random from your email submissions by the Home staff. Winners will be emailed for their information so we can have your copies of Delta Machine sent to you.
Winner of the Deluxe Edtion: Armando Estrada
Winners of the Standard Edition: Melinda Aguilar and Klaus Lindvig
Contest winners: If you didn't get an email from me, please email me at glen@depeche-mode.com
Thanks again to Columbia Records and everyone who sent in your answers. New contest coming soon!